Fair Hill, New Monuments' main clubhouse, originated as an Irish farmhouse.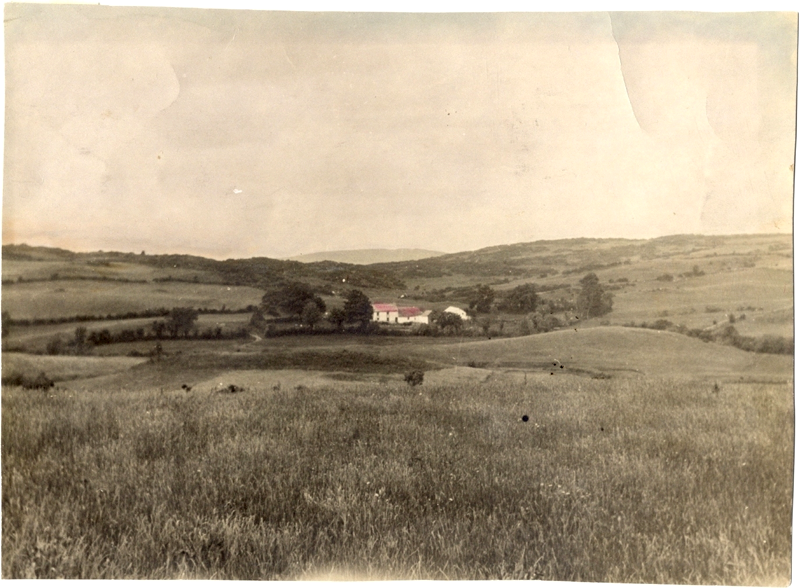 Fair Hill was a home of my maternal grandmother. In County Clare, perhaps. Unless of course Grandma imagined the whole thing.
Eleanor "Ellie" (née Hennessy) Hohman
Years later, Fair Hill's doppelgänger materialized in the New World (see The Wishing Well).
It overlooked a small lake. A real 1700s or early 1800s Colonial home Uncle Gene bought following his marriage to Aunt Mary, his second marriage. We would visit during the summer. I can recall pump water in the kitchen sink and curing ham hanging in the cellar. Or I hope it was a ham!
Ruth Hennessy
Repurposed Fair Hill contains the pro shop, grille, library, trophy room, and Agua Caliente gallery. The latest in club news is disseminated officially here. Our courses, located within a green belt of virtual Irish countryside, radiate from Fair Hill, whose pixilated walls, untouched by the ravages of time, offer unparalleled views of the entire endeavor.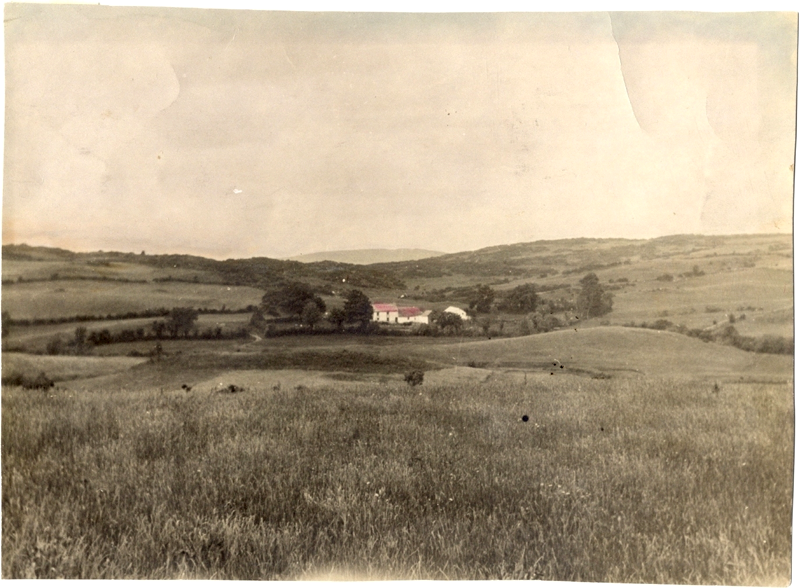 Remembrance Garden
Benjamin Francis Hennessy, 1891 Hartford CT – 1965 Pittsburgh PA
interred: St. Anne, Castle Shannon PA
Bridget Ann Josephine (nee Kelly) Hennessy, 1898 New York NY – 1971 Pittsburgh PA
interred: St. Anne, Castle Shannon PA
Albert Joseph Hohman, 1933 Pittsburgh PA – 2005 New York NY
interred: Christ Our Redeemer Cemetery, Pittsburgh PA
Karl Valentine Hohman, 1928 Pittsburgh PA – 1985 Pittsburgh PA
interred: Queen of Heaven Cemetery, McMurray PA
Thomas M. Snyder, 1933 Allentown PA – 2011 Charleston SC
interred: First Presbyterian, York PA
Membership Roll
Randy Chiurazzi, San Diego CA
Neil Damron, Indianapolis IN
Suzanne Daniels, San Diego CA
Mike Gallivan, San Diego CA
Donald Gibson, Fallbrook CA
Maria Hayes, San Diego CA
Ruth Hennessy, New York NY
Barb Hohman, Charlotte NC
Eleanor Hohman, Pittsburgh PA
Eric Hohman, Yakima WA
Greg Hohman, San Diego CA
Tom Hohman, Charlotte NC
Lois Thompson, San Diego CA