Welcome to New Monuments Golf Club, a genre-inclusive home of narratives coalescing loosely around one of the most beloved, loathed and square of walks.
Have no fear of sports Neanderthals, country-club/business types, a strict dress code or eco-high crimes. New Monuments is a funhouse/broken mirror version of its analog template. Banish the thought of Thomas Kinkade landscapes. Marcel Duchamp's Fountain is a closer aesthetic source.
At New Monuments (est. 2011), there is special providence in the fall of Richard M. Nixon for a golf course in the Sonoran Desert, Andy Warhol and my maternal grandparents star on a snowy Pennsylvania fairway, and a map and scorecard document greed on the coastal cliffs of sunny (and foggy) La Jolla, California.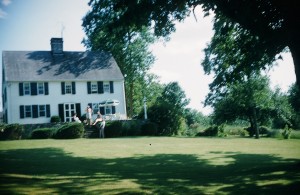 Spend the night. We are open 24/7.
Featured course: Crystal Drive
Anyone in cyberspace may enter our portable club at no charge, but donations in any amount are welcome. Join other supporters on the membership roll here (unless you wish to remain anonymous). You can count on new fairways, photos, video clips &c. for years to come.
Play away!
The Old Man