Fair Hill and Ordale are our clubhouses. Fair Hill originated as an Irish farmhouse.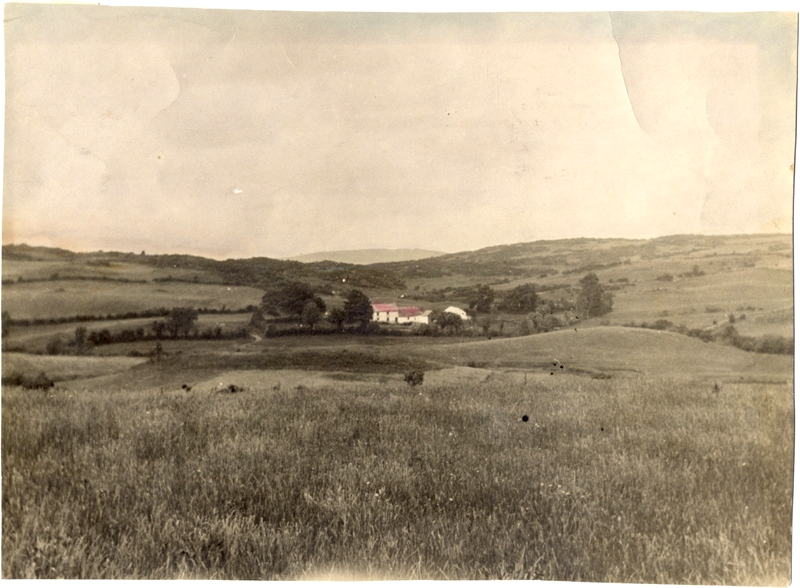 Fair Hill was a home of my maternal grandmother. In County Clare, perhaps. Unless of course Grandma imagined the whole thing.
Eleanor "Ellie" (née Hennessy) Hohman
Years later, Fair Hill's doppelgänger materialized in the New World (see The Wishing Well).
It overlooked a small lake. A real 1700s or early 1800s Colonial home Uncle Gene bought following his marriage to Aunt Mary, his second marriage. We would visit during the summer. I can recall pump water in the kitchen sink and curing ham hanging in the cellar. Or I hope it was a ham!
Ruth Hennessy
Located within a green belt of virtual Irish-American countryside ringed by cork trees, our courses radiate from repurposed-for-the-digital-age Ordale.
East
Crystal Drive
No Error in the System
Shinnecock Vignette, 1896
North
Ideal Discourse
The Molyneaux Invitational
The Secret of the Orphanage
The Wishing Well
South
Augusta!
Crashing the Masters
Linden Hall
Ranch View Father-Son Challenge
West
Follow the Money to Torrey Pines
Golf Ban
The Green Room
Heather Rocks
Monster Links
Nonsite (Palenque Falls)
The Pardon Tour
Reading the Green
Restoration
Walter Mitty Champions Tour
England
The Kidnapping of Sir John
View of Enstone, Chipping Norton, Oxfordshire, U.K.
France
Chavignolles Manor
Germany
Till Eulenspiegel's Golf Holiday
Ireland
Road to Taylors Hill Pitch & Putt
Scholar's Rock
Jerusalem/Rome
Stations of the Cross
Coming in 2020, a map of the grounds entitled Fair Hill View for an Afternoon. Here is the work-in-progress: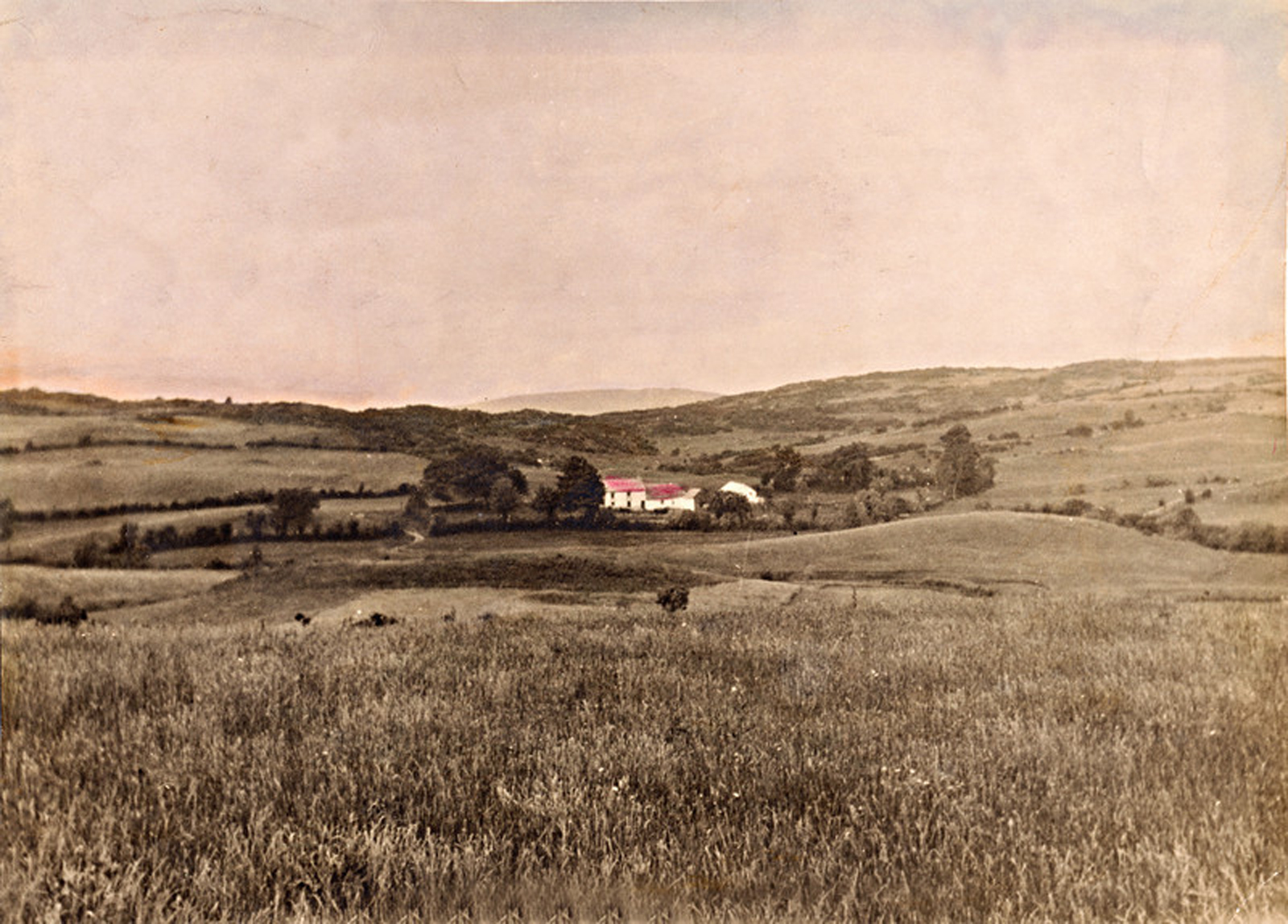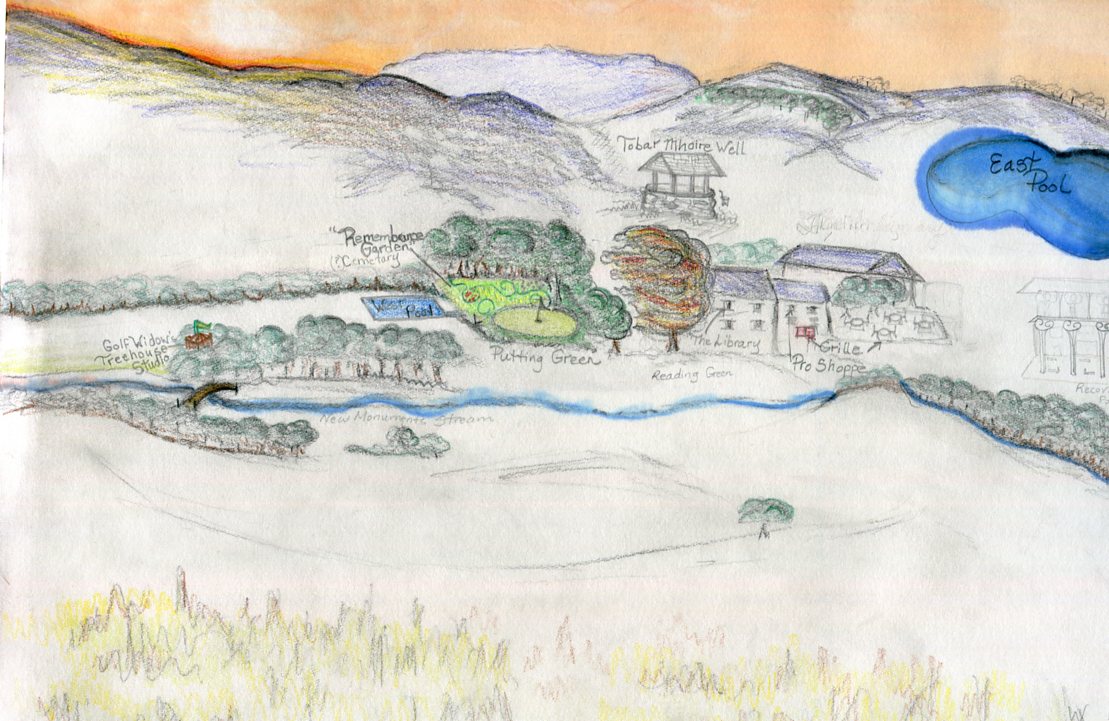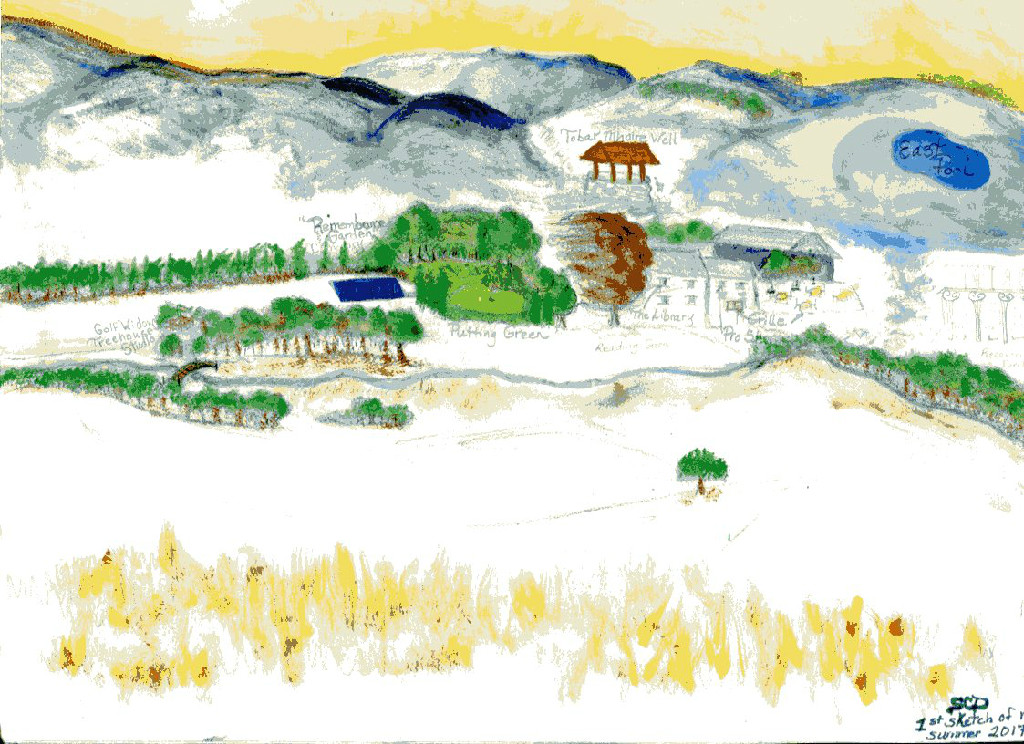 Remembrance Garden
Benjamin Francis Hennessy, 1891 Hartford CT – 1965 Pittsburgh PA
interred: St. Anne, Castle Shannon PA
Bridget Ann Josephine (née Kelly) Hennessy, 1898 New York NY – 1971 Pittsburgh PA
interred: St. Anne, Castle Shannon PA
Albert Joseph Hohman, 1933 Pittsburgh PA – 2005 New York NY
interred: Christ Our Redeemer Cemetery, Pittsburgh PA
Eleanor Ann (née Hennessy) Hohman, 1932 Hartford CT – 2019 Pittsburgh PA
interred: St. Anne, Castle Shannon PA
Karl Valentine Hohman, 1928 Pittsburgh PA – 1985 Pittsburgh PA
interred: Queen of Heaven Cemetery, McMurray PA
Thomas M. Snyder, 1933 Allentown PA – 2011 Charleston SC
interred: First Presbyterian, York PA
Membership Roll
Randy Chiurazzi, San Diego CA
Neil Damron, Indianapolis IN
Suzanne Daniels, San Diego CA
Mike Gallivan, San Diego CA
Donald Gibson, Fallbrook CA
Maria Hayes, San Diego CA
Ruth Hennessy, New York NY
Barb Hohman, Charlotte NC
Eleanor Hohman†, Pittsburgh PA
Eric Hohman, Yakima WA
Greg Hohman, San Diego CA
Tom Hohman, Charlotte NC
Heather Thatcher, Palm Desert CA
Lois Thompson, San Diego CA
Carol Vantzelfden, Palm Desert CA