Welcome to New Monuments Golf Club, a genre-inclusive home of narratives coalescing loosely around one of the most beloved (and loathed) of walks.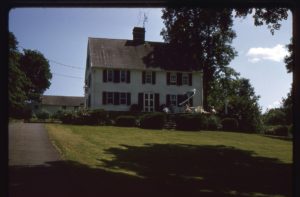 New Monuments (est. 2011), where no border prevents a visit to Tijuana's Agua Caliente, where Andy Warhol and my maternal grandparents star on a snowy Pennsylvania fairway, where a map and scorecard document greed in sunny (and foggy) California, where the 37th President of the United States has a meltdown in the Sonoran Desert, is a methodological field, a funhouse/broken mirror version of its brick-mortar-and-grass template.
Our featured walk, Nonsite (Palenque Falls), is a tribute to the artist and essayist Robert Smithson.
Look around. Spend the night. We are open 24/7. Join other supporters on the membership roll here by making a donation (via PayPal) in any amount. To contribute by mail with a check or money order, start the discussion at the Contact page. I promise upgrades until my expiration date.
Open your wallets to ART, tightwads!
Cheers, my dear Golf Widow! Members, play away!
The Old Man