Les Français are tough negotiators, imposing one condition after another. Smitty Associates wants to build a golf course in the Calvados department. Paris is disdainful. There are threats to convene committees, commission studies, hold a popular vote. Wary locals are attracted by the prospect of jobs. The property in question, called Chavignolles Manor and occupying about 86.5 acres, has a Past that must be respected. It has illustrious associations with Messieurs Bouvard and Pécuchet.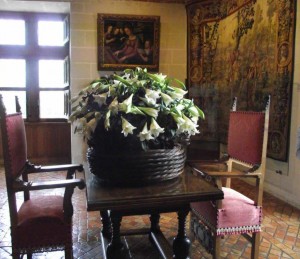 Bouvard and Pécuchet? We at Smitty Associates have never heard of them – fictional heroes, it turns out, of a book by Gustave Flaubert, the guy who wrote "Madame Bovary." After we draw lots, we task the one who draws the shortest end with finding a library. Next we flip a coin, the loser has to read the book, give a presentation. A few days later we meet in the conference room over café au lait and stale brioche. The presenter tries to impress by saying conférence instead of conference, but stammers over CliffsNotes. We don't allow him to finish. Chapters are distributed. "Help Wanted" advertisements are drafted. I choose the hand without the coin, so it's my job to find a movie version of the book, with English subtitles.
According to the authorities, all tangible assets (fixed and current) have to be preserved in situ.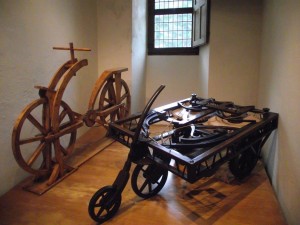 MANOR HOUSE
Museum
article for Bayeux journal
Druid flint axes (or celtae)
earthenware barrel with a peasant astride it
blanket/monk's habit
Cauchois bonnet
work box made from shells
butter jar with "Executed before H.R.H. the Duc d'Angoulême, at Noron, the 3rd October 1817" in white letters on chocolate background.
Auzoux artificial cadaver
Zouave cap
cat with mouse in its jaws, a petrification from Saint-Allyre
tapestry chair
chest of drawers made of shells
Renaissance chest
monstrous clog full of leaves, the remains of a bird's nest
coconuts (2)
coin brought up by a duck
fossils
ironmongery
firedogs (2)
halberd
hearth-plate representing monk fondling a shepherdess
medals
lace
chain mail
memorandum to the Emperor
note to the prefect
pastel of a lady in Louis XV costume
bon-chrétien pear in carafe of spirits
petition to the Assembly
phallic section: swing-poles of carriages, chair-legs, cellar bolts, pharmacists' pestles.
phial of opaline glass
portrait of Bouvard's father
prie-dieu
Gallo-Roman sarcophagus
sketch in Indian ink of ideal Chavignolles with three quarters of houses pulled down, monumental square, hospice, abattoirs on the Caen road, polychrome Romanesque church.
black felt sombrero
statue of St. Peter
genealogical tree of Croixmare family
clay urns (2)
Gothic window
pious objects
cork cathedral
crib full of hay
rosary
blue plaster Virgin
Library
aesthetics
Blair
Bouhours
de Maistre
Droz
Jouffroy
Lamotte
Longinus
Marmontel
Nisard
Père André
Reid
Schelling
Vida
agriculture
Major Beetson
Boitard
Clap-Mayer
Franklin
The Complete Gardener
Gasparin
Country Household (four volumes)
Leclerc
Luke-Howard
Puvis
Rieffel
Rigaud
Roret
Tull
anatomy
Lauth
Dictionary of Medical Sciences
archaeology
de la Lande
Martin
Roussel
atheism
Meslier
d'Holbach
chemistry
Regnault
Girardin
Van Helmont
city planning
Haussmann
cosmology
Buffon
earth sciences
Archimedes
d'Orbigny
de Saint-Pierre
Depping
primary education
Basedow
Bentham
French Cookery Book
Campan
biography of Cartouche
Dupanloup
Dupont de Nemours
Fénelon
La Fontaine
Ladies' Redouté
Locke
Melanchthon
Michaud
Pestalozzi
Pythagoras
Rousseau
Tissot
gastronomy
Apicius
geology
Bertrand
Boué
Brongniart
Cuvier
d'Halloy
de Beaumont
de Saint-Hilaire
Lamarck
Manéthon
grammar
The French Academy
Bouhours
Chapsal
Génin
Littré
Massillon
Ménage
gynmastics
Amoros
health/diet
Becquerel
Bégin
Casper
Decker
Lévy
Manual of Health (Raspail)
Sanctorius
Manual of Hygiene (Morin)
history
Anquetil
Beaufort
Bossuet
Buchez
Campan
Commines
Quintus Curtius
Daunou
de Genoude
Dion
Dionysius
Fabius Pictor
Gallois
Gregory of Tours
Horace
Lacretelle
Livy
Monstrelet
Montgaillard
Montesquieu
Plutarch
Prudhomme
Rollin
Roux
Sallust
Seneca
Sismondi
Tacitus
Thierry
Thiers
La Mothe le Vayer
Vico
literature
Arlincourt
Balzac
Boileau
Bouchardy
Bouilly
Cato
Chénier
Corneille
de Florian
de Foudras
de Kock
de Maistre
Delavigne
Diderot
Ducange
Dumas
Homer
Hugo
Karr
La Fontaine
Marchangy
Marmontel
Molière
Pain
Picard
Pigault-Lebrun
Pixérécourt
Racine
Sand
Scott
Shakespeare
Soulié
Villemain
Virgil
Voltaire
magnetism
Bertand
Cloquet
Deleuze
Lafontaine
Mesmer
Montacabère
Morin
Puységur
memory training
Allevy
Dumouchel
Pâris
Fenaigle
philosophy
Aristotle
Bossuet
Condillac
Cousin
Cudworth
Damion
Descartes
Dugald-Stewart
Fénelon
Gérando
Guesnier
Hegel
Helvétius
Jourffroy
Kant
La Mettrie
Leibniz
Locke
Malebranche
Plato
Reid
Spinoza
Voltaire
physiology
Adelon
Boerhaave
Borelli
Broussais
Keill
Richerand
Vauquelin
playwriting
The French Academy
d'Aubignac
Boileau
Geoffroy
La Harpe
Subligny
politics
Calvo
Martens
Vattel
religion
Christian hagiographies
The Bible
Bossuet
Bouvier
Chaillot
Catholic Ecumenical Councils
de Maistre
Gaume
Hervieu
John of the Cross
Kempis
Luis of Granada
Napoleon
Origen
pamphlets relating pious words uttered by the great Napoleon, clerical witticisms in inns, terrifying deaths of impious persons.
Pope Adrian VI
The Puranabharati
St. Ambrose
St. Benedict
St. Bruno
St. Francis
St. Jerome
St. Teresa
Scupoli
Seminarists' Manual
Tertullian
social theory
Blanc
Cabet
Comte
Fourier
Lafarelle
Leroux
Morant
Proudhon
Rousseau
Saint-Simon
spiritism
Allan-Kardec
St. Augustine
St. Louis
Swedenborg
table turning
Chevreul
Faraday
Ségouin
furnishings
Utrecht armchairs (8)
barometer (Gay-Lussac type)
white calico curtains edged with red
microscope
scales
engineer's equipment
surveyor's chain
compass
graphometer
water-level
geologist's equipment
pair of braces (2)
surveyor's chain
compass
crowbars
file
gaiters
hammers (3)
good military haversack
mattock
money
pick
stout shoes
tourist's staff (six feet long, with a long iron tip)
multi-branched umbrella (with retractable knob for fastening the silk)
magician's equipment
belladonna sachets
magic box (kept over the heart by a ribbon around the chest)
candles
long black coats with hoods (2)
incense
skull
sulphur
torches (3)
diviner's wand (forked twig of hazelwood)
foot-warmer
magnetizer's equipment
magnetized bread
cap/beret (puffed out over a semi-circular peak, on a pattern from drawings in Amoros, see gymnastics)
magnetized discs
magnetized handkerchiefs
harmonica
old tree with cord rolled round its trunk
mesmeric tub (incomplete)
magnetized water
teaching resources
atlas
balls
bed (early to)
flower beds (3) (geography)
watering-can (geography)
dunce's cap
casein (nutrition)
black cat (sensitivity training)
fixative (drawing)
dress (home economics/motivation)
fat (nutrition)
fibrine (nutrition)
furniture (science)
burning glass
gluten (nutrition)
heads (phrenology)
jam (motivation)
library (arithmetic, astronomy, catechism, circulation, ethics, grammar, history, music, science)
lighting (science)
two mill-boards (drawing)
orange (astronomy)
pictures showing the life of the good and bad character
wall shadow pictures
plants
ribbon representing the plus sign
rod (corporal punishment)
india rubber (drawing)
printing sets
sand (geography)
scissors
two or three sous (alms giving)
spices (science)
stick (substitute for conductor's bow)
little stories tending to inspire love of virtue
plum tart (motivation)
scientific walks
wine (science)
Kitchen
baking equipment: cucurbit, sieves, barrels, funnels, skimmers, filters, scales, pounding bowl, still, reflector furnace with chimney funnel, copper pans, mattrasses, saucepans, spatula.
crockery (flowered)
guns (3)
hemp
bottle-glass window panes
utensils (tin and copper)
Pantry
brill
cabbage
cider
cigarettes (Raspail)
coffee
duck
smoked ham
herbs (angelica, mint, lavender)
oyster
pigeon
Pont-l'Évêque
pork
preserves: tomato, pea, eggs, chicory, lobster, fish-stew, soup, pickles.
sirloin
snuff
tobacco
vol-au-vent
anisette
Bouvarine (coriander, kirsch, hyssop, amberseed, calamus aromaticus, sandalwood)
Burgundy
Calvados
Chablis
Champagne
Malaga
ratafia (raspberry and absinthe)
Saint-Julien
Spanish
Medicine cabinet
calomel
camphorated cigarettes
camphorated grease
duck's gastric juices
lancets
leeches
madder
needles
pila purgatoria
camphorated pills
sticking plaster
mustard poultice
camphorated snuff
thermometer
vesicant
camphorated sedative water
neat wine
Bedroom mantelpiece
wax St. John the Baptist
Vestibule
old wooden beam (former Failaise gibbet)
Staircase
geological specimens: Caen limestone with polypiers, Balleroy phyllades, Saint-Blaise kaolin, oolite, Cartigny coal, La-Chapelle-en-Juger (near Saint-Lô) mercury, pyromachous quartz, Kimmerridge clay.
Blessed Virgin in azure mantle, crowned with stars (beneath a lamp suspended on chains)
Corridor
enormous chain from the oubliettes of the keep at Torteval
portraits of leading lights of the episcopate
GROUNDS
arbour
avenue of beeches
bakehouse
barn
hornbeam bower
500 pipe bowls representing Abd-el-Kader, negroes, naked women, horses' hooves and Rialto bridge
rustic cabin
echo
plaster lady
maze
outhouse
Chinese pagoda
scarecrow
snails
stillroom
Etruscan tomb
ruined wall
windmill
woodshed
gymnastics equipment
espalier buttresses
Indian clubs
ditches
Bois-Rosé ladder (rungs on a rope)
fallen lime-tree
arm-operated see-saw
orthosomatic sticks (two broom staves connected by two cords)
stilts
ruined wall
wheelbarrow
Garden
apple (bons-paps, Tétons-de-Venus)
apricot
asparagus
beans
cherry
lime
sweet-melon
pea
peach
pear (duchess, Passe-Colmar, Bési-des-Vétérans, Triomphes-de-Jordoigne)
plum
pomegranate
tomato
watermelon
dahlia
fuchsia
honeysuckle
hyacinth
japonica
lily
pansy
passion-flower
rhododendron
sunflower
angelica
lavender
mint
apple
ash
beech
dwarf cypress
eucalyptus
Indian lilac
lime
Edouin pear
poplar
Chinese rose
box-shrub
yew (more or less imitated pyramids, cubes, cylinders, stags, armchairs or peacocks)
moss
FARM
distillery
English seed-drill
Valcourt extirpator
Guillaume hoeing machine
outhouse for cheeses
Mathieu de Dombasle swing-plough
pond
cart shed
—
HELP WANTED. Golf course design firm seeks French political strategist.
HELP WANTED. Golf course design firm seeks Flaubert scholar.