Private tours / Group tours / Guided private tours / Guided group tours
1 Day / 1 Night / 1 Golf Course
Arrival in Braunschweig.
1. Hole – Oker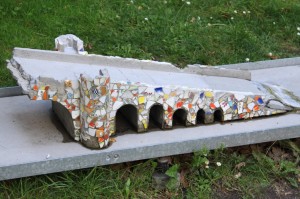 You are standing on the spot (more or less) where Braunschweig began around the year 861. Tee your ball on the shore of the Oker encircled by terrain reminiscent of a fairy tale yet as real as can be. It was the designer's intent for your eye to be drawn to the river (in actual fact, it's a channel laid in the 16th century as a defensive moat; the Oker itself runs here through underground pipes) and championship-quality surroundings because your first stroke must carry the water. Fore!

2. Hole – Church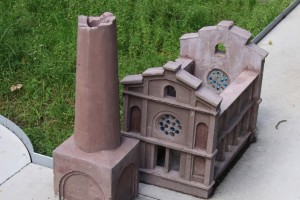 There is a tendency here to get caught up in the emotions evoked by a holy site. People also worry about the possibility, against which there is no 100% guarantee, of unexploded bombs, a legacy of World War II. Suppress the emotion and fear on the brink of exploding inside you. Raise your club and collect yourself. You paid for this experience and by golly you are going to enjoy it! Fire away!!

3. Hole – Facade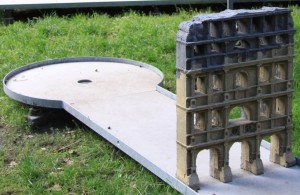 The palace, heavily damaged in World War II and in 1960 finally hauled away, gives no. 3 grandeur and charm. In 2007, the façade was re-erected to scale from more than 600 original parts. A unique feature of the hole is an inviting variety of shopping opportunities in the Palace Arcade. Behind the portcullis, in 150 stores encompassing 322,917 sq. ft., you will find a generous selection of the latest fashion trends, electronics and home furnishings. Gather your strength between purchases in one of the cafès and restaurants.

4. Hole – Old Town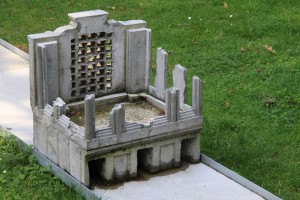 A majority of Braunschweig voters rejected a golf initiative. Tread lightly around historic buildings or the protests of residents may rain down on you. In the event of misunderstandings, exercise calm or call the Polizei. No. 4 is no place for the inattentive golfer.

5. Hole – Burgplatz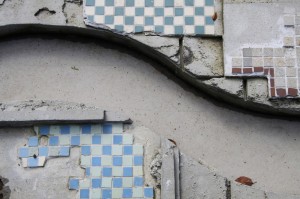 Now you enter a space rich in tradition. Compare yourself favorably with Henry the Lion-Hearted, whose statue, erected in 1666, casts a shadow over the tee box. You could not have wished for a fairway dotted with more perilous ruins. Where else are heavily undulating approach areas and difficult-to-read greens like the ones here? You are responsible for chips off the Cathedral (1173), the former Veltheim Palace (1573), Huneborstel's House (1536), Viewegau (1800-1805), Dankwarderode Castle (reconstr. 1887) and Town Hall (1900).

6. Hole – New Town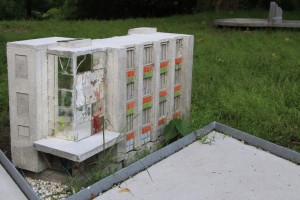 Run a few errands (dentist, pharmacy, laundry) without slowing play.

7. Hole – Cinema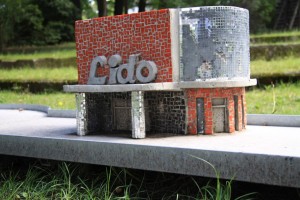 The spirit of German film informs No. 7. A special screening is about to begin. Make yourself comfortable as the plot of The Sweet Hereafter (dir. Atom Egoyan), based on the legend of the Pied Piper of Hamlin, unfolds. After The Sweet Hereafter, drop off your rental car at the airport and proceed to Check-in for your flight home.

You will be the first to know when the rest of the holes are found.
Included in your package:
Double room, incl. breakfast – Booked tee times – Rental car, incl. insurance – Travel material, incl. map and stroke saver
Not included:
Meals – Gas – Parking
Touroperator:
Till Eulenspiegel