Clubhouse Cat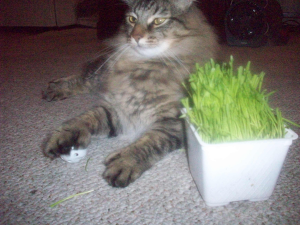 Mica, aka Mr. Catsy aka Little Hawk aka Pushy Cat, has played golf since boyhood. He has lightning-fast paw/club speed and a natural feel for the game (see Heather Rocks). There must be an audience somewhere for televised tournaments featuring polydactyl cats. Yes, Mica has an unfair advantage over most cats; he has an extra toe on each of his front clubs. Also a volunteer in the Infirmary, Mica naps with bruised golfers.
Choko, Tecate MX, January 2020†

When he was not in the Pro Shop, Choko tried to drum up business in Tecate MX. In a challenging sales territory, he neither moved merchandise nor brought a single member into the fold. He was nevertheless a beloved member of the sales team.
Mango, Murrieta CA 2001 – Palm Desert CA 2014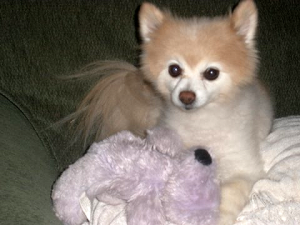 King of all he surveyed, Mango was the club's beloved watch dog. When you thought nobody was looking, he was. Mango loved plastic golf balls and was great at "Fetch!" The maintenance crew did not treat the removal of his "business" as work. He will be missed.